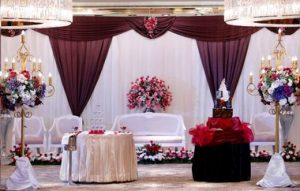 Social Event always be one of solution for people who went looking for made donation or something like that.
Ambahara has Hall to make all of it real. Some event for social or others can be real on Ambahara's room.
Enjoy experience your company, social comunnity with Ambhara Hotel. We give the best served to our client who needed all you want.
Our team give solution to designing Birthday party, Social Event, Prom Night, Graduation etc. Ambahara's team has much experienced to make party, event and all of it.
All plans will be true with our planner. Your event, partiese and more will be handled by Ambahara's planner. Just choose your special concept and our planner will helping you to designing and make great event for everyone. So just enjoy!